What Is SmartGoals?
---
Interactive Training Method
SmartGoals is an interactive training method that works with light signals. The lit up SmartGoals are the targets. Run, dribble, or shoot a ball through a lit up SmartGoal and the light will jump to another SmartGoal. Train awareness, reaction, agility and team play in dynamically changing game situations. Challenging and fun for all levels.

Measure it, to manage it
Data collection and managing data becomes more important in many sports. The SmartGoals keep track of how fast you are and how many scores are made. Fun as a competitive element during training sessions; who gets the highest score? But especially valuable as a performance system to do sprint tests, agility tests, passing accuracy tests, etc. Compare the results with yourself and with others and improve every day.

Exercise Database
SmartGoals has a growing online database and in-App database with over a 100+ filmed exercises suited for different sports: football, fieldhockey, fitness/physiotherapy, athletics and physical education.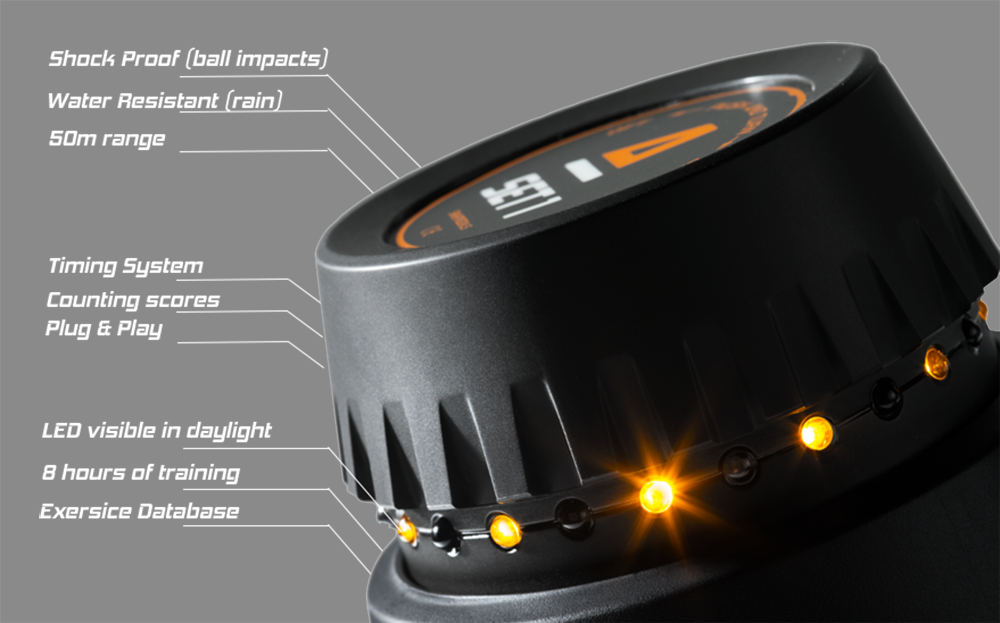 Find Out More